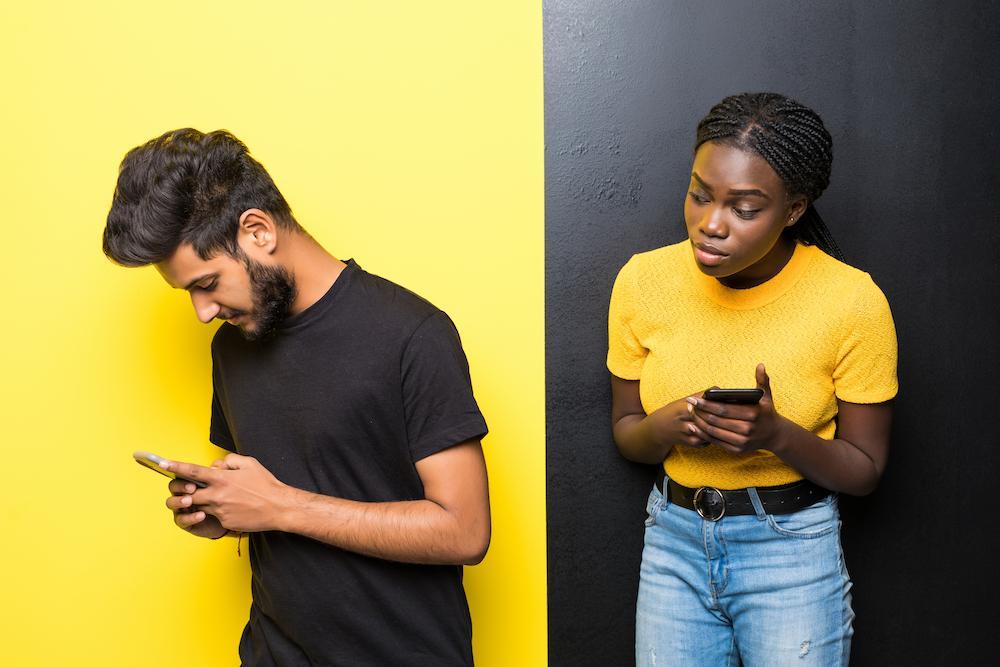 What is a Privacy Screen Protector?
What do you use your phone most for?
Inevitably, most people access private information on their phone—or tablet—in public areas.
In this event, there are a few rules for using your phone in public. Don't access sensitive information on public networks. Avoid clicking on suspicious links.
Nonetheless, even with the best phone etiquette, you're bound to attract peeping strangers with a curious eye for your digital device.
A privacy screen protector is a perfect solution to dissuade nosy neighbors and keep your information private.
What is a privacy screen protector? And, do they work?
Keep reading because we are discussing privacy screens, and how you can benefit from one!
What Does a Privacy Screen Protector Do?
What is a privacy screen protector?
Put simply, it is a glass screen protector. The glass panel on the protector prevents anyone looking at the screen from an angle from viewing screen activity—the snooper only sees a blank screen!
In addition, privacy screen protectors also serve another function. A privacy screen protector is made from tempered glass. In other words, it can also protect the phone screen from accidental knocks and scratches.
All in all, a tempered glass screen protector protects your phone screen and private data.
Interested in tempered glass screen protectors? Learn more about tempered glass and how this simple phone case can save your device from a nasty fall.
Do You Need a Privacy Screen Protector?
When we set out to explain what is a privacy screen protector, we thought about two scenarios:
You are using a phone to chat with your friends in public spaces.
You're using it for work purposes, and perhaps sharing information that is not for the public eye.
In both scenarios, sensitive and personal information is exchanged. Whether that be bank details or confidential work files, you probably don't want it to be seen!
For this reason, it is advantageous to use a screen protector that protects your private conversations and sensitive information.
Furthermore, the tempered glass protector protects your screen from careless drops and dings.
So, if you want to keep your dealings secret and protect your phone, you need a screen protector!
Where to Find Quality Privacy Screen Protectors that Last
Overall, privacy screen protectors are a sensible purchase for savvy consumers.
Nonetheless, it begs the questions: Where do you find a quality privacy screen protector?
Popular online specialist suppliers—like SaharaCase—guarantee quality protection for your various smart devices. With a wide range of popular makes and models, SaharaCase has a screen protector for everyone.
Conclusion
What is a privacy screen protector?
It is a savvy tool for private phone users looking to protect their intimate data from snooping eyes!
For a comprehensive range of privacy screen protectors, tempered glass screen protectors, and quality protective cases, check out the range at SaharaCase, where you'll find top makes at very sensible prices.