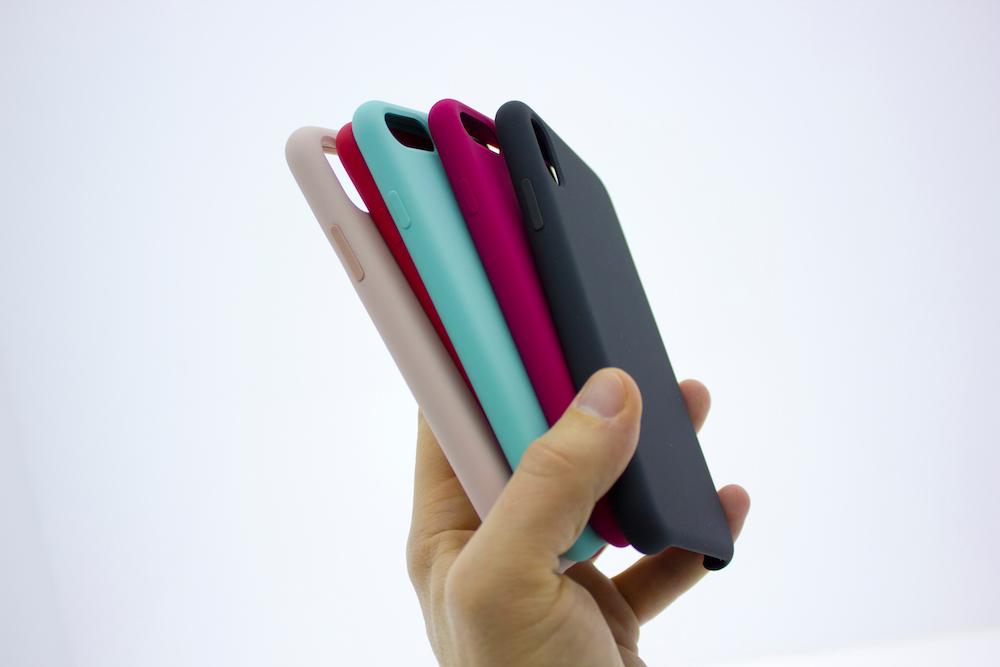 Sahara Case Vs Otterbox Review: Which is Better Protection?
Many options exist for phone protection, ranging from simple backings to protect the phone's aesthetics to full cover options to completely protect your phone from the elements and yourself. Let's compare the Sahara Case vs. Otterbox offerings.
Both cases provide full protection for your phone. The differences are in how the two brands achieve this level of protection. Otterbox relies on a heavy encapsulating system to protect your phone, where Sahara Case specializes in cost-effective full-encapsulation systems that are lighter and more streamlined than its competitors.
We're comparing five factors between the Sahara Case and Otterbox to help you decide which phone case is appropriate for you.
We Looked at 5 Different Factors to Compare Sahara Case vs. Otterbox
Cost
When looking for a quality product on a budget, the Sahara Case shines. With an average cost of $29.99, Sahara Case is easily more affordable than Otterbox at an average price of $49.95 (or $69.95 for their Defender series). Ultimately, the Sahara Case comes in at a much more budget-friendly value, all without sacrificing protection for your phone.
Material
One of the largest differences in the Sahara Case vs. Otterbox comparison is that of materials. Sahara Case utilizes a streamlined design, featuring:
a ZeroDamage screen protector
cushioned interior, shock-absorbing corners
an anti-slip outer case
targeted point protection zones
All in all, these features keep especially vulnerable parts of your phone, like your camera, protected.
In comparison, the Otterbox relies on hard plastic with a rubberized grip. There is a plastic screen protector that attaches to the rear casing. However, a glass screen protector is sold separately. The housing is significantly bulkier and not as easy to be carried in a pocket.
Shape
The Sahara Case is designed to conform to and replicate your phone's original shape and feel. As such, the shape is very much dependent on the model of your particular phone.
Otterbox started by providing a rectangular box around your phone. In more recent years, their design changes have led to a more form factored appearance. However, some users may find that the product is still boxy when compared to the Sahara Case brand.
Weight
Due to the differences in materials when comparing Sahara Case vs. Otterbox, the weight of the two cases are vastly different.
Sahara Case is a lightweight, sturdy case. The materials used provide all the protection you need while not adding much weight to your phone. Comparatively, the Otterbox achieves durability and sturdiness by utilizing heavy materials, which significantly increases the weight to a staggering 4.6 ounces.
Packaging
While not a performance-based comparison in the Sahara Case vs. Otterbox analyses, Sahara Case ups their game on the aesthetics of their packaging. Instead of a simple, clear plastic box with your product and a folded instruction card, Sahara Case provides the consumer with a folio for use in a step-by-step installation process. This adds a very eye-pleasing, user-friendly touch to the overall purchase experience.
Protection
Analyzing more than 20,000 customer reviews, the security of Otterbox and Sahara Case received very similar scores, outpacing many competitors. The reason why protection offered by slimmer SaharaCase was equivalent to Otterboxes more bulkier cases, is that Sahara Case protects the most vulnerable parts of electronic devices with a tempered glass screen protector and Otterbox does not.
Conclusion
While you have many options for cases out there, full protection of your investment must consider several factors. When considering Sahara Case vs. Otterbox, you can count on Sahara Case to deliver a similar if the not better level of protection at a lower price point, with a case system that is more streamlined and significantly lighter than Otterbox. Check out Sahara Case to find your best case in a wide variety of color options.