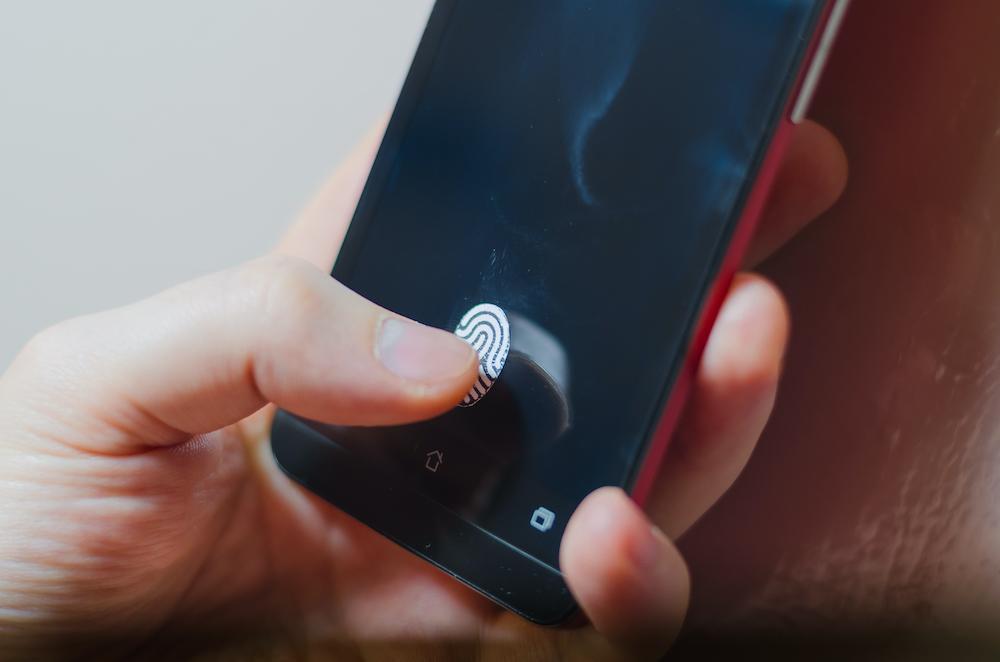 Need Privacy? 4 Ways to Hide Stuff on Your Phone
In our interconnected world, privacy is one of the highest luxuries, and seemingly one of the most fleeting.
Whether it's apps peeping into your contact list for no legitimate reason, ill-intentioned hackers scraping your password off a vulnerable site, or a shifty-eyed lurker peering over your shoulder at the library, it's more and more essential to take steps to protect your information and yourself.
In fact, it's easy to forget how much sensitive information lives on our devices, from passwords and banking information to phone numbers and photos. The peace-of-mind of having that data secured, be it financial, social, or purely personal, cannot be overstated.
Finding out how to hide stuff on your phone can seem like a daunting task. Luckily, we've put together a few suggestions to get you started tackling the big stuff, ranging from physically locking down and restricting your devices to digitally shielding yourself from threats like password theft, spoofing, hacking, and the like.
How to Hide Stuff On Your Phone
Get a Privacy Screen Protector
The first step in locking down your digital privacy doesn't involve any apps, settings, or password managers at all (although we'll get into those). No, your security begins in the physical world. Protecting your screen from prying eyes is as simple as adding a specially-designed privacy screen protector that dims when viewed from an off-angle.
Our ZeroDamage Tempered Glass Privacy Protectors are designed with premium tempered glass that completely darkens when viewed from even a 45-degree angle, ensuring that your screen remains just that—yours.
Think of privacy glass like Venetian blinds, but on a microscopic scale, where the molecules are situated in such a way that only allows light to pass through at a certain angle. Of course, our SaharaCase tempered glass also comes with all the benefits SaharaCase prides itself on, including an oleophobic coating and increased damage protection.
Set Up a Password Manager
Now that your physical device is secure, it's time to move into the digital realm. One of the most important and effective steps you can take in protecting your privacy is using a password manager. Although it takes some doing to set up, the results are well worth the effort.
A password manager takes that standard "password123"—you know you shouldn't be using—and turns it into a random series of characters for each account you have.
Now, you don't have to remember each password. That's the job of the password manager. All you have to retain is your master login to the manager itself. The best password managers have browser plugins that automatically fill in login info and extra encryption measures in place.
Do a Check-Up On Your Phone's Permissions
The average person has 80 apps on their phone.
How many of those see daily use? Around 10. What are those other 70 apps doing in the background? It's been shown that some apps frequently overstep their bounds in terms of looking at your data. Why does that third party camera app need access to your contacts? Why might the latest Candy Crush clone need to look at your texts?
Make sure you're locking down your apps to access only the things they need by restricting their permissions, viewable in settings.
Increase Your Phone's Unlock Security
Another great way to prevent prying eyes from seeing your stuff is by making sure nobody can get into your phone if it's ever left on a table or lost on the sidewalk.
The classic "swipe to unlock" is all well and good for preventing accidental dials, but phones nowadays include many more security features. Consider using a fingerprint to unlock if your device supports it. It's an easy, fast, and relatively secure way to unlock your device.
Otherwise, a pattern or PIN are effective ways to keep your digital life locked down.
Privacy Achieved
With these tips, you'll be well on your way to a more secure digital life. Learning how to hide stuff on your phone is no easy task, but that these steps are only a starting place. Keeping your online privacy intact is, unfortunately, an ongoing task. It doesn't have to be a struggle, though. If you keep on top of the latest ways our data is being threatened, it's easier to stay on top of.
Don't forget to ensure your privacy in the physical world with a SaharaCase Tempered Glass Privacy Protector to stop any malicious peepers from messing with your life, digital, or otherwise.