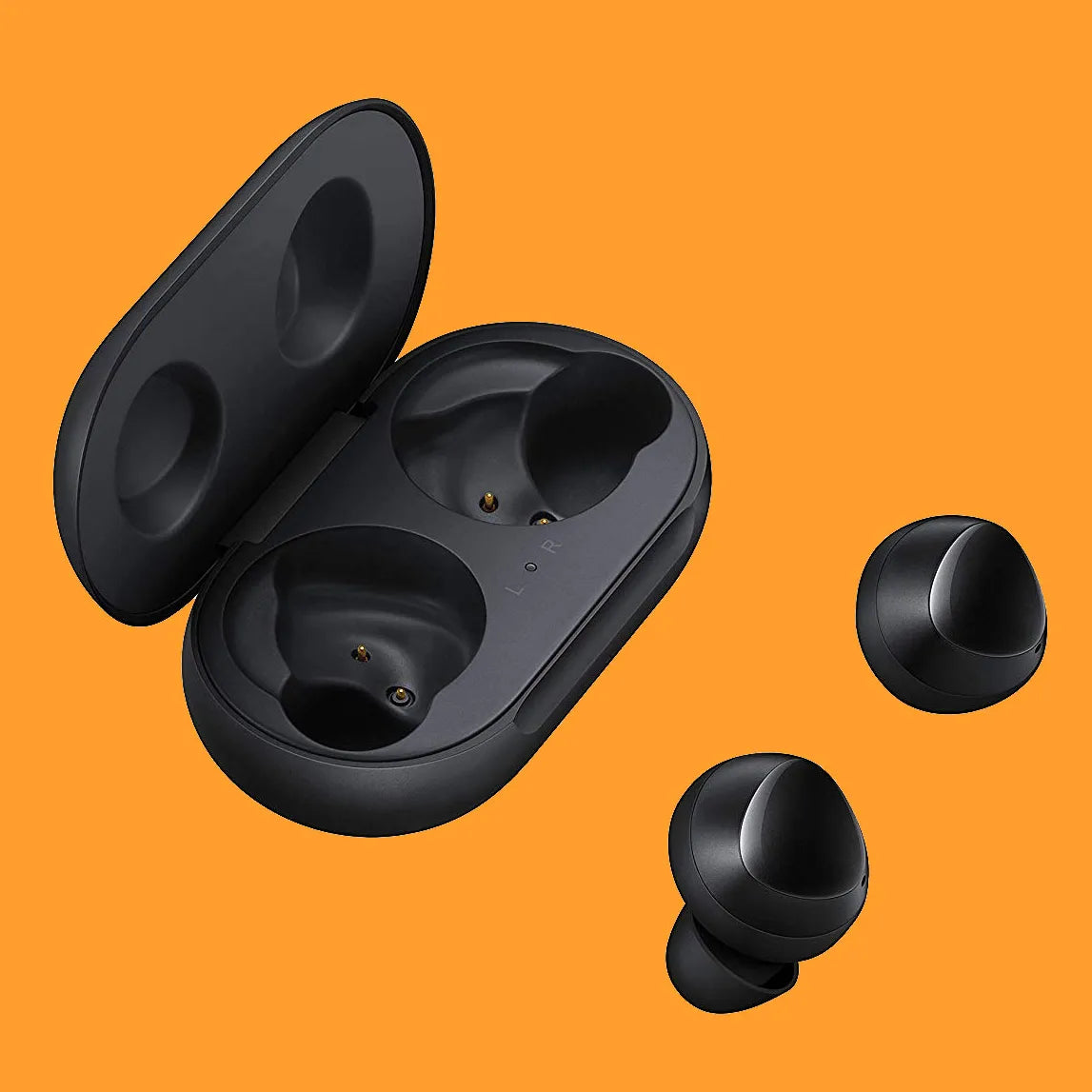 Best Samsung Bud Case for 2023 | SaharaCase
The Samsung Buds are an incredibly popular piece of tech, and they come with lots of great features like wireless charging capability, long battery life, and active noise cancellation. But if you want to keep your gadgets looking their best, you'll need a case to protect them from accidental bumps and drops.
That's why we've put together a list of the best Samsung Bud cases for 2023. Whether you're looking for something to protect your Buds from everyday wear and tear or something more rugged and durable, our guide will help you pick the perfect product for your needs:
Samsung Bud Case Top Picks
Here are six Samsung Bud case options that we recommend for 2023:
1. Sahara Marble Series Case
Keep your precious Samsung Galaxy Buds Live and Buds Pro safe from harm with this SaharaCase Marble Series Case! Made of durable polycarbonate, it utilizes shockproof and water-resistant construction to provide strong protection against scratches and other damage. A carabiner clip easily attaches the case to a backpack or pocket for easy portability, while its form-fitting design ensures effortless installation. The SaharaCase Marble Series Case comes in five attractive colors — blue, white, clear, pink, and multicolor — and is perfect for those who want to keep their buds looking sleek and trendy.
2. AIIKO TPU Shockproof Case
Go the extra mile and invest in protection with the AIIKO TPU Shockproof Case. Enhance the appearance of your Galaxy Buds Pro with this ultra-thin, non-yellowing case that provides crystal-clear transparency. The 2mm thickness will fit in any pocket while keeping your buds securely stored and easily accessible. It even has precise cutouts for wireless charging. Also included is a convenient travel bag with an inner mesh compartment perfect for storing cables or cords, as well as an anti-lost carabiner so you can keep them safe on the go. Please note that the charging case is NOT included.
3. SaharaCase Leather Case
This Samsung Bud case is perfect for those who want to add a touch of class and sophistication to their earpieces. Our SaharaCase Leather Case was crafted specifically to fit your Samsung Galaxy Buds and Buds+ without sacrificing defense. This top-notch case is made of genuine premium leather that guards against dust, scratches, shocks, and more — so you can feel safe knowing your device is secure. Plus, with the anti-lost sports silicone strap included in our kit, you don't have to stress about losing them when out exercising. Just remember: a charging case for the Galaxy buds or buds+ isn't part of this package — but it's still compatible with wireless charging.
4. elago Armor Case
For Samsung Bud users in search of maximum protection, the elago Armor Case is a fantastic option. Every one of elago's cases is custom-crafted with 3D molding to perfectly fit the user's needs. The kit includes adhesive gel tape for you to secure your case onto its charging station. Not only does premium TPU material guard against accidental drops — every feature and function can be accessed with ease, including wireless charging compatibility.
5. Spigen Rugged Armor Case
The Spigen Rugged Armor Case is the go-to choice for Samsung Buds fans who are always on the go and need maximum protection. Its matte two-piece design offers complete coverage, while its Hybrid Polymer Technology provides dual-layer protection from drops/scratches. Plus, it comes with a metal carabiner to make everyday carry easier than ever before. This slim yet solid case also remains wireless-charging-compatible, so you never have to worry about power loss when using your buds outdoors.
6. SaharaCase Hybrid Flex Case
If you're looking for Samsung Bud protection that won't sacrifice style, then check out the SaharaCase Hybrid Flex Case. Upgrade your listening experience and safeguard your headphones with the SaharaCase Hybrid Flex TPU case for Samsung Galaxy Buds Live and Buds Pro. Not only is this robust cover fashionable and resilient, but it also helps to prevent dirt or scratches from occurring due to its slim form-fitting design that reinforces portability and easy installation. Its thermoplastic polyurethane (TPU) material offers unrivaled protection against accidental bumps or dents.
How To Choose the Right Samsung Bud Case
Know your device.

Start by making sure the Samsung Bud case you're looking at is compatible with your particular device, either for Samsung Buds Live, Pro, or 2 Pro.
Consider your needs.

Think about what kind of protection you need from a Samsung Bud case. Do you need a slim cover or something that offers more durability?
Look for quality materials.

Make sure the bud case you're looking at is made of durable materials such as TPU, leather, or hybrid flex cases.
Check out the price tag.

Compare prices and features to determine which case is the most cost-effective for you.
Read reviews.

See what other users have experienced with the Samsung Bud cases before you buy one to ensure it meets your expectations.
Choose a style you like.

The Samsung Bud case should be something that reflects your personal style and taste, so make sure you pick one that you're happy with.
No matter what Samsung Bud case you choose, the important thing to remember is that it should offer the protection and style that suits your unique needs. With quality products from SaharaCase, you can be sure that your buds will be safe and secure.
Check out the other Samsung Buds cases available today.