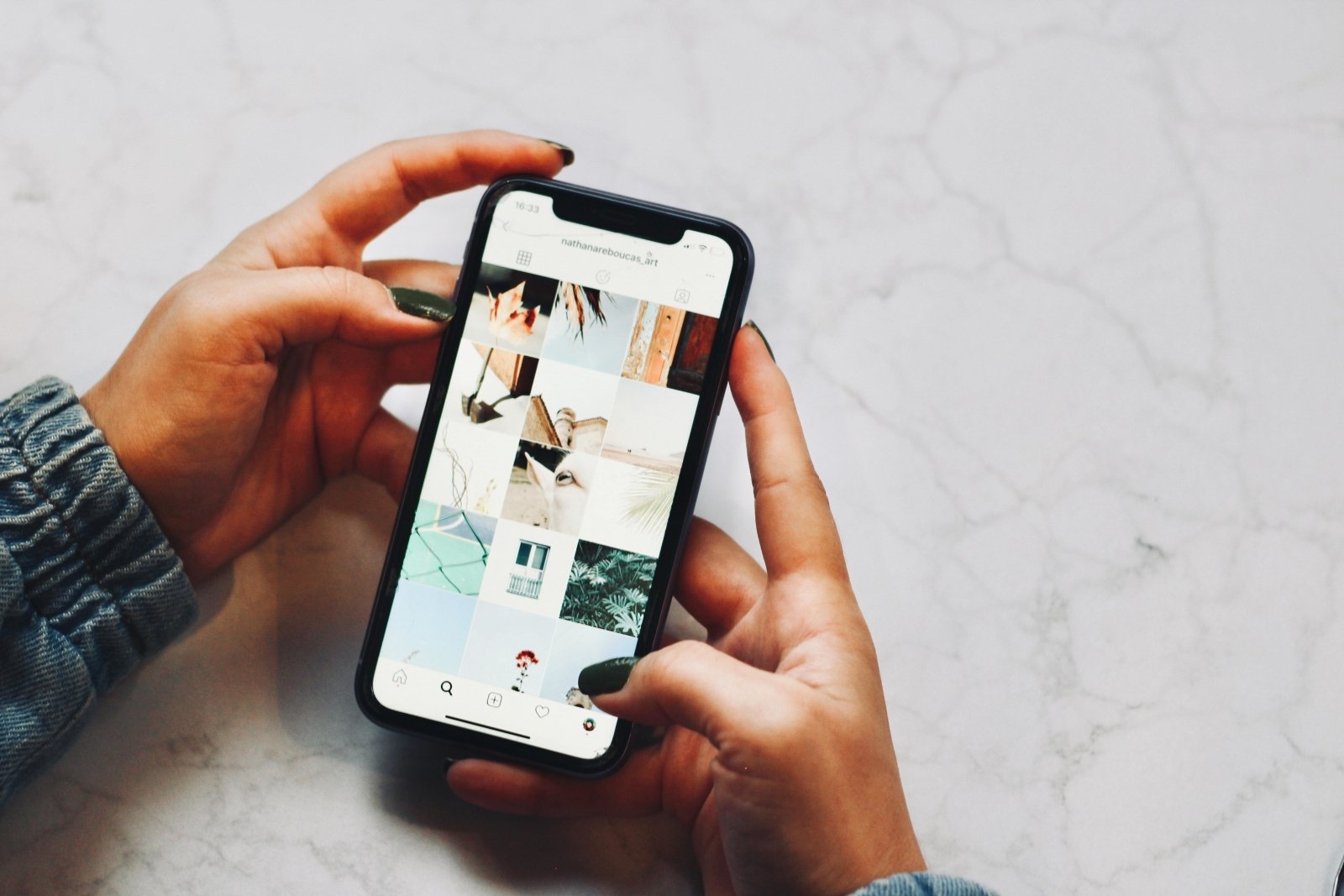 How to Add Grip to Your Phone Case
It only takes a slight slip of the hand or a momentary fumble to send your phone tumbling to an untimely end. An ill-fated fall to any hard surface is liable to doom any phone. In fact, ground damage is one of the most common causes of phone damage.

A case is the first step to ensuring that your phone doesn't get scratched or broken due to a fall, but many cases themselves can be quite slippery. If you're looking to add grip to a phone case, we've gathered a few ways to do just that.

Get a grip on your phone case with these handy tips!
3 Ways to Make Your Phone Case Grippier
1. Get an Anti-Slip Grip Phone Case
The best way to add grip to a phone case is to simply get a case with extra grip built in. Although many cases are designed to prevent damage from a fall by absorbing impact, far fewer cases are designed with ergonomics in mind. In fact, many cases are so big and bulky that they actually cause more drops with their unwieldy shapes.


Cases like our SaharaCase GRIP Series (like this one for the iPhone 12) are designed not only to provide durable protection against those unfortunate gravity-fueled collisions but to actually aid in preventing drops in the first place. You get the shielding benefits of both plastic and rubber in this one powerhouse protector.

The slim anti-slip grip on the GRIP Series is constructed of a rubberized, non-slip material that's complete with ridges for additional stability in the hand. Of course, there are a few other anti-slip cases on the market, but we think the added features of the GRIP Series, like a built-in camera hood for consistently vibrant photos, built-in screen protector, and air-cushioning ridges, set it above the competition.
2. Add Grip Tape
Here's a situation that perhaps mirrors yours: You've already got a case you love and are unwilling to trade in for a more grippy model. But it's taken one too many slip-induced tumbles, and you're getting nervous about further falls. Heck, a case can only do so much from a drop in the toilet (we've been there). If this is you, we've got a solution: grip tape.

Available at big online retailers (you know the one), grip tape is simple: textured, rubberized adhesive pads. The tape usually comes in several sizes to a sheet, so simply peel and stick wherever you like.

We'd recommend coating the back and sides of your case, but this stuff can be applied virtually anywhere. Sweaty hands on the controller during a gaming session? Grip tape. Hand slipping on the mouse? Grip tape. Vase sliding around on the table? Grip tape.

A word of warning, particularly for phone case use: most brands claim their grip tape is removable, but be prepared to do a little residue cleanup if you ever remove the tape, especially if it's been on there a while. Heat and moisture can virtually bake the residue onto your device. Overall, this is a fun, affordable way to add grip to a phone case. It even comes in fun shapes, so you can decorate as you make your phone case grippier!
3. Opt for a Phone Loop
Ready to get loopy? A phone loop is another affordable product you can add to a phone or case. The added loop on the back of the phone is perfect for placing around a hand or finger. These take many forms, depending on the brand and style, but they serve the same purpose — to reduce the chances that your phone falls.

This makes even the most slippery of devices less prone to falls because a fumble doesn't mean an automatic drop. These loops run the gamut from simple ribbons that run top-to-bottom to four-fingered stretchy loops that enable thumb-free holding. For our money, the best of these may be the LoveHandle, which is a simple length of elastic that sticks onto your case while adding very little bulk. It's elegant, simple, and effective. What's more, you can customize your own with a huge range of style options!
Get a Grip!
We hope these few tips have given you some inspiration to add grip to your phone case. Or, if you need ultimate drop-prone, streamlined glory, go with all-three!

You'll be the envy of drop-prone phone users everywhere when they see you packing a SaharaCase GRIP Series-clad phone, outfitted to the nines with grip tape and loops. Okay, maybe that's a little overboard, but there's not much we wouldn't do to prevent phone damage.

After all, it's our job! Check out SaharaCases's range of protective and visually appealing cases to find the perfect fit for your phone.