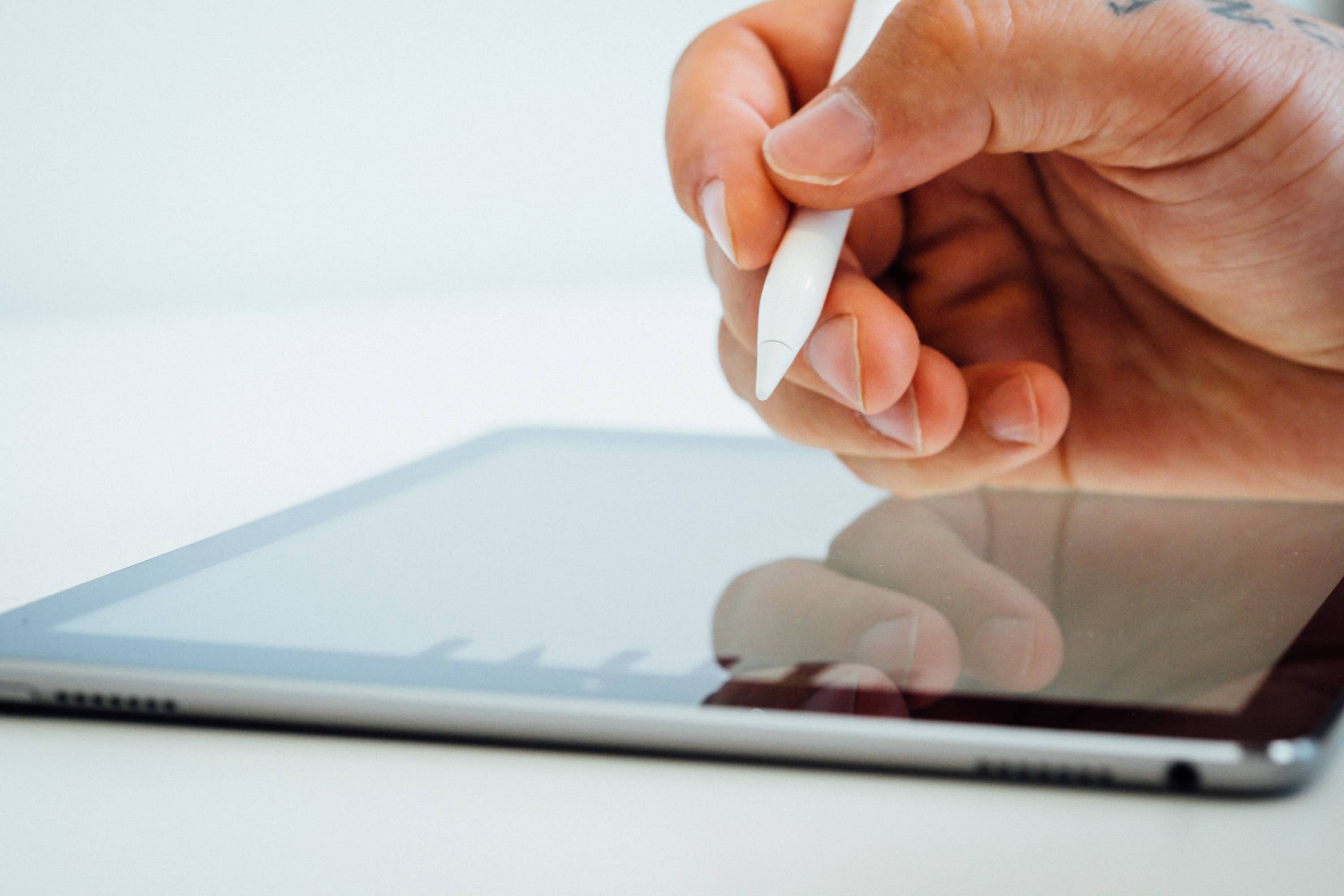 Top 12 iPad Pro 12.9 Cases for Added Protection [2022]
In many ways, the iPad Pro 12.9 is the artist's ideal tablet. An ultra-crisp, expansive screen combined with some of the best specs under the hood that Apple has to offer makes this a premium tablet for those wanting the very best in the iPad lineup.
You'll absolutely want to protect that investment with a case. But don't worry, we've done the hard work for you, spotlighting 12 options for the very best iPad Pro 12.9 cases out there.
Do You Need a Case for the iPad Pro 12.9? 
The iPad Pro 12.9's best feature is that huge sweep of pure pixel perfection that is the 12.9-inch screen. Beautiful and usable as it may be, it is vulnerable to scratches and cracks. A case goes a long way to absorbing and diverting that shock away from the screen. The iPad Pro 12.9 is not immune to those micro-scratches that build up into a foggy haze over time, either.
Here are a few things we're looking for in the best cases for iPad Pro 12.9:
Excellent protective quality. We look for cases that, first and foremost, are ultra-durable and designed to last. A case that looks good and a case that actually absorbs impact damage are often two different things.
Affordable price. If you're plonking down the big bucks for an iPad in the Pro line, a quality case should certainly not be an afterthought in terms of price. That said, we think any product that advertises itself as a protective case should have some merit in the shock-absorbing, scratch-deflecting department.
Good looks. The iPad Pro 12.9 is undoubtedly a beautifully engineered device, with clean lines and lustrous finishes. If you're going to cover all that up with a case, it should hold its own in terms of aesthetics, too.
Designed for the iPad Pro 12.9. The iPad Pro 12.9 has a handy protective strip along the edge for holding the Apple Pencil. The camera bump is also relatively pronounced. We look for cases that are thoughtfully designed for each specific device, so we want a case that has support for the magnetic strip and has plenty of protection for that camera bump.
Here are our picks for the top 12 iPad 12.9 cases you can find in 2022:
Best iPad Pro 12.9 Cases in 2022
While this list is by no means exhaustive, it can guide your case selection process and land you the best iPad Pro 12.9 case for your needs. 
1. SaharaCase Heavy Duty Protection Case for iPad Pro 12.9
This expertly-designed, ultra-protective case from SaharaCase takes the cake as a top contender because of the sheer level of functionality that's been packed into a single case. In addition to multi-layered protection and shock-absorbing corners, we've added features that anyone using the iPad Pro (especially artists) will love. That includes a multi-stage kickstand for turning your iPad into a veritable digital easel.
Not only that, but a built-in hand strap turns your iPad into something more like a traditional paint palette for blocking in all those happy little trees. We think you'll be a happy little tree with this case, artist or not, because of the build quality, added features and winning price.
Buy now at SaharaCase.com.
2. ZUGU Case Muse Case for iPad Pro 12.9
This well-appointed iPad Pro 12.9 case from ZUGU is an ideal option for an artist who uses their iPad for creation. The Muse's dual injection PC/TPU outer shell and microfiber interior gently cradle the tablet, while an integrated Apple Pencil holder keeps that invaluable tool close at hand.
The real standout feature of the Muse, however, is the whopping 10 (yes, 10) angle options for the stand, held firmly in place by strong magnets. This just might be the artist's definitive dream case. However, since none of us here at SaharaCase ever progressed past wobbly stick figures, we'll never know for sure.
Buy now at Amazon.com.
3. Soke Textured Folio Case for iPad Pro 
For a dash of sophistication, try this beautifully textured synthetic leather case crafted by Soke. The folio-style screen cover folds neatly into a handy stand, while an integrated Apple Pencil holder adds extra value.
We're partial to the deep red wine color of this case, but there are many hues available for any style. A fantastic price is also a highlight of this multi-layered, reasonably protective case.
Buy now at Amazon.com.
4. DODOcase Custom Case for iPad Pro 12.9 
If you're looking for something truly unique that you can say is just yours, the custom, handcrafted Custom iPad Pro 12.9 case from the artisan brand DODOcase is a one-of-a-kind pinnacle.
Although it runs relatively expensive, the chance to craft a totally individual case, from dozens of colors, materials, patterns, accents, and even monogram options in a dizzying array of combinations is fantastically fun.
Buy now at DODOcase.com.
5. SaharaCase Keyboard Folio Case for iPad Pro 12.9 
There are plenty of keyboard cases out there. Apple's own offerings are undeniably well-designed and impeccably constructed, but they're also expensive. On the other hand, you can certainly find cheaper keyboard iPad Pro 12.9 cases than this offering from SaharaCase, but they're sporting hollow-feeling, cheap plastic keys and a build quality that's left wanting.
With our Keyboard Folio case, we've hit a middle ground of value and ultra-durable build quality. A removable backlit keyboard, sturdy and enjoyable to type on, is the key feature here. A soft silicone case, complete with iPad-cradling microfiber interior detailing, rounds out what we think is the best value-for-money keyboard case out there.
Buy now at SaharaCase.com.
6. ESR Rebound Soft Shell Clear Case for iPad Pro 12.9 
For those that normally wouldn't outfit their tech in a case at all, we like to recommend a minimal, ultra-affordable case as a gateway into the wide world of device protection. Plus, a piece of gear like the iPad 12.9 deserves at least some protection. Enter the ESR Rebound Soft Shell Clear Case, a basic-but-functional clear case that won't cramp your iPad's style.
With essential features included like support for Apple Pencil charging and raised screen and camera bezels, this case punches above its price but does it all in a practically invisible style. If you're ordering an iPad Pro 12.9, drop this in your cart too, you'll hardly notice it's there at all.
Buy now at Amazon.com.
7. Spigen Tough Armor Pro Case for iPad Pro 12.9 
Spigen is one of our favorite brands if you're looking for uncompromising protection in your iPad 12.9 case. This rugged-looking case certainly looks the part with industrial lines and a jet-black design that would look at home in a Navy SEAL's shoulder bag.
You can certainly count on Spigen's meticulous build quality with shock-absorbent layers and raised bevels that go a long way to divert shock away from the vulnerable iPad screen. A built-in kickstand is a welcome feature that goes a long way in making this one of our picks for the best iPad Pro 12.9 cases.
Buy now at Amazon.com.
8. Fintie Rotating Folio Case for iPad Pro 12.9
Fintie is another one of our favorite case makers because of their inventive spirit. Their Rotating Folio iPad Pro 12.9 case is no exception to that trait, sporting a unique form-factor that allows your iPad to be stood up in either orientation (portrait or landscape). 
Cap that clever feature off with support for Apple Pencil charging and a whole bunch of funky prints (that Jungle Night!), and you've got a winner of a case that's suited for just about anyone wanting to outfit their iPad Pro with a little added protection.
Buy now at Amazon.com.
9. Cooper Dynamo Kids' Case for iPad Pro 12.9 
While the iPad Pro is not a tablet aimed at kids, nor do we recommend handing anything so expensive over to a kid without a case, we also don't know if there's much need for a dedicated kid case for a pro-level iPad.
This EVA foam offering from Cooper Cases strikes a healthy balance of kid-proof protection (if such strength exists) and understated design that won't be embarrassing to take to the office. The suitcase-style handle that folds over into a convenient stand is downright clever in its simplicity, while the thick corners provide ample defense.
Buy now at Amazon.com.
10. SaharaCase Green Marble Folio Case for iPad Pro 12.9
Folio-style cases are a dime a dozen when it comes to iPad Pro 12.9 cases, but SaharaCase's repair engineer-designed offering stands apart. Premium materials and thoughtful usability considerations, including a multi-stage stand feature, make this a functional case that well outpaces its price.
What's more, the absolutely gorgeous green marble print on this variant is a unique way to showcase your own style. SaharaCase's Folio Case is also available in a whole range of colors and patterns that are befitting the iPad Pro's 12.9's artistic chops.
Buy now at SaharaCase.com.
11. iPad Pro Sleevecase by Waterfield for iPad Pro 12.9
These sleeve cases are a class act guaranteed to impress the whole office. Waterfield's sleeves are made from rugged waxed leather or durable nylon and come with an attachable strap. The sleeves are easily transportable and TSA friendly, though we can't guarantee you won't be stopped with questions about where you bought your slick case. The interior is lined with shock-absorbent neoprene for added protection, and there's a dedicated space for Apple Pencil storage. 
While the sleeve is primarily a transportation protector, we still recommend it to the frequent flier or the artist on the move. 
Buy now at sfbags.com.
12. Nillkin Case for iPad Pro 12.9
The Nillkin Case is one of the cheapest tanks around. The heavy-duty protection includes the bumper leather case and a sliding camera cover. The case only comes in two colors, black and navy, but the minimalist design works well in many settings. After all, your on-screen art/work should be the main star of the show. There's also a built-in slot for Apple Pencil protection and a stand for easy on-the-go work. 
Buy now at Amazon.com.
Extra Protective Peel for Your Apple (iPad Pro 12.9)
We hope this list has given you some inspiration in your own search for the best iPad Pro 12.9 case. When you're ready, head on over to our website for an entire range of protective cases for Apple's whole ecosystem, from iPhones, AirPods, and beyond.