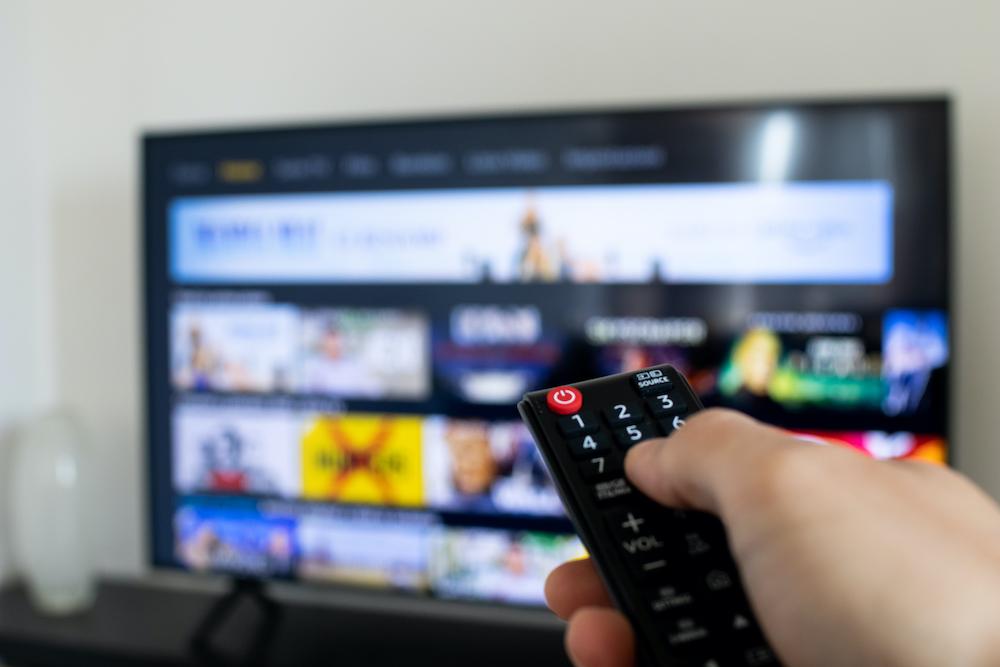 How to Reduce Glare on Your TV
There's nothing worse than plopping down on the sofa after a long day, brimming popcorn bowl in hand, switching on the TV, and having your smile turn quickly to a sour frown as you're greeted with a glaring reflection of the hallway lamp. What's even worse is daytime viewing, where sunlight streaming through windows can turn even the best 4K sets into nearly unviewable rectangles.
Those rich, lush colors and 500000:1 contrast ratio (whatever that is) are no match against the sun's power or even a dim accent lamp. When paired with a glossy screen that looks good in a big-box store display, it can be disastrously distracting in a normal home environment.
Not to worry! We've rounded up a few tips to help you reduce glare on a TV so you can get back to doing what you love—binging Netflix in rich, saturated, full-color glory, just the way it was meant to be.
3 Ways to Get Rid of Your TV Glare
Method 1: Get an Anti-Glare TV Screen Protector
If you're wondering the best direction to go in how to reduce glare on TV, you'll definitely want to look into an anti-glare screen protector. The good news is that these protectors don't cost too much and provide a host of other benefits in addition to glare elimination.
Some screen protectors (or adhesive films) have an anti-glare coating that lets the light and color shine through from the screen while deflecting light coming in, making for a brighter, clearer picture, even indirect light.
Thin and light, these protectors add minimal bulk to your TV while providing additional protective features, such as scratch-resistance, that make them more than worth the price.
Method 2: Experiment with TV and Furniture Placement
Although you probably don't have the luxury of relocating windows in your home for optimal, shine-free TV viewing, you can move the stuff in your house to reduce glare on a TV.
Look for a TV location that's not directly parallel to a window, as this will immediately lessen the amount of light hitting the screen. Conversely, you won't want to place the TV so that a window is directly behind it either, as this will remedy the glare on your TV, but your vision will be full of it.
Similarly, experiment with your seating placement. Depending on your distance from the TV, moving a foot or two left or right can actually solve the issue of a lamp or window reflection on the screen.
Give it some time and thought, and we're confident you can figure it out! Nothing's worse than having American Idol interrupted by a pesky glare, but give this process some time, as it may take several configurations to get it right.
Method 3: Draw The Curtains
Another fantastic way to reduce glare on your TV is to remove the source of the glare: light! Closing the blinds on the front window may block out enough daylight to make TV viewing passable. However, if you're still getting glare, consider putting up light-blocking curtains, which are heavy, opaque fabric panels that obstruct 90% or more of the light coming in.
You probably won't want these curtains drawn all the time. Still, they can be perfect for a late-afternoon movie.
Reducing Glare Isn't Always Glaringly Obvious
We hope these tips will help you reach that optimal viewing experience you've been craving. When you're done with the TV and ready to head out the door, check out our large selection of TV screen protectors that fit TV's from 32-inch screens up to 75-inch screens.