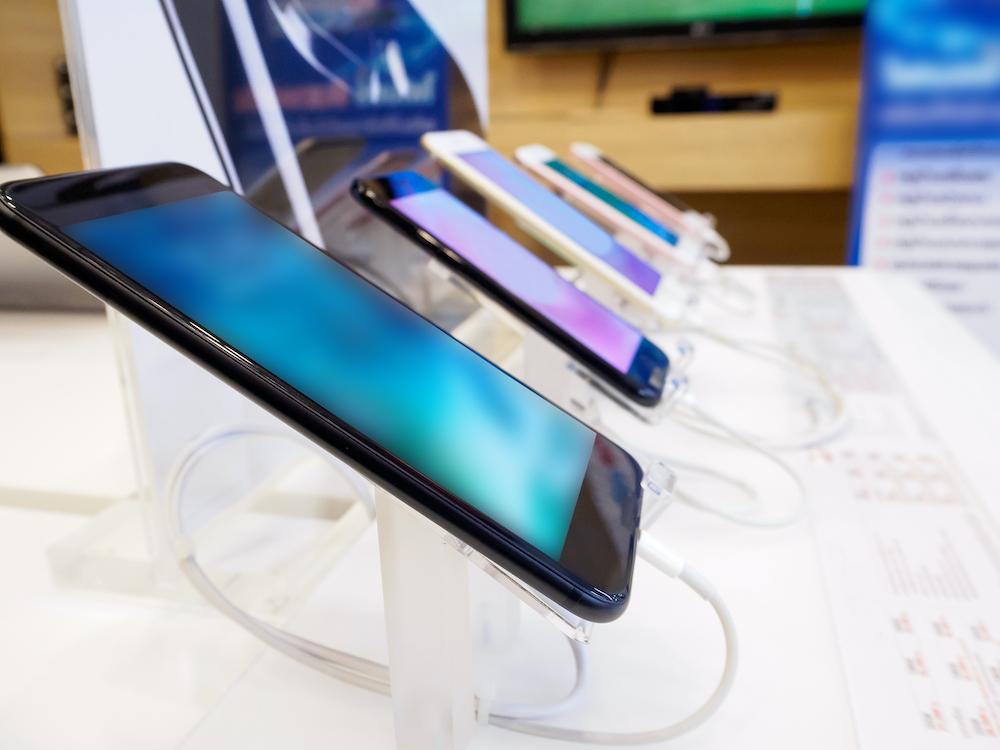 Top 10 Best iPhone SE Cases [2020]
The iPhone SE is the latest way that Apple's making big waves in the smartphone game. A wildly inexpensive (by Apple's standards) phone that packs in most of the best features of the iPhone is an undeniable bargain for many.
You'll want to protect that value with a case, but the market has been quickly flooded with choices, given the SE's instant popularity. We've gathered some of our favorites, from old standbys created by top brands to a few oddball picks with quirks.
By no means is this an exhaustive list, but here are a few things we look for in a case:
Is it protective? If a case doesn't act as a shield against drops, spills, and scratches, it's practically a non-starter for us.
Is it affordable? We don't want a case that's going to break the bank. There's a sweet spot between dirt cheap, and I could almost buy a new phone for that where quality meets value. After all, a case should be designed to take the punishment your spendy device otherwise would be subjected to.
Does it have that special something? There are plenty of affordable, functional cases out there, but far less that have that magic spark that makes it fun to put on your device. We're looking for cases that do just a little something extra, whether in design, form, or function.
Without further ado, here are our picks for the best iPhone SE cases in 2020:
Best 2020 iPhone SE Cases (2nd Generation)
#10: SaharaCase Trend Protection Kit for iPhone SE 2020
Taking design cues from the explorer's spirit and storied past of the Sahara Desert, SaharaCase crafts truly unique phone cases that are both eye-catching and exceptionally functional.
We're particularly fond of the Trend Case, which sports a unique rubberized backing, complete with ribbed detailing and framed by a durable hard-shell bumper. As with all SaharaCase Protection Kits, the uniquely Iron Man-style Trend Case is bundled with a premium screen protector for total iPhone SE protection.
Buy now on SaharaCase.com.
#9: Mous Limitless 2.0 Bamboo Case for iPhone SE 2020
You may not have heard of the brand Mous, but we're big fans of their bamboo offering for the iPhone SE. Mous solves an issue we've had in the past with wooden cases, in that they can often scratch and crack easily.
The Limitless 2.0 bamboo case is framed by plastic, which does cut down on the aesthetics of the case, but at the benefit of shock-absorbing protection. The Limitless 2.0 is also compatible with Mous's clever AutoAlign magnetic system, allowing the seamless transition of your iPhone SE from hand to car mount.
Shop the Limitless 2.0 bamboo case at Mous.com.
#8: CuVerro Antimicrobial Copper Alloy Case for iPhone SE
The copper alloy phone case is a unique case offering from CuVerro, a company specializing in copper products. Copper has excellent, naturally-occurring antimicrobial properties, and many enjoy the patina the metal takes on overtime.
In this day and age, those antimicrobial properties are welcome. We'd be concerned about covering the iPhone SE in that much metal and blocking vital antenna signals, but reviews indicate that this is not an issue.
Buy CuVerro's unique copper alloy case.
#7: Otterbox Commuter Case for iPhone SE
Otterbox's long-standing Commuter series has gained nearly iconic status in the case realm, and with good reason. Its utilitarian, chunky design has the protective chops to match and remains a favorite among those who put their devices through the grinder daily.
We prefer the Commuter over Otterbox's other flagship case, the Defender because it's not quite chunky while offering a hefty dose of protective power.
Buy the Commuter case by Otterbox.
#6: ESR Metal Kickstand Case for iPhone SE 2020
ESR's implementation of the oft-produced (but rarely perfected) kickstand form-factor is one of the sharpest-looking we've seen. The small metal band that snaps into place when needed and folds back completely flush with the phone, is an excellent way to pack in extra functionality to an otherwise basic-looking case.
The TPU-constructed clear body goes great with the brushed metal kickstand, and raised ridges around the screen and lens offer added protection.
Buy now on ESRGear.com.
#5: Apple (PRODUCT) Leather Case for iPhone SE 2020
It's no wonder that when Apple makes a winning iPhone in the SE, it makes a winning companion case.
Crafted from real European leather, Apple's leather case will develop its character and patina over time, lending an organic touch to your SE. Although the leather looks fantastic, especially in the saturated red of PRODUCT(RED), which always goes to a good cause, leather will never be as protective as more durable, rigid materials like rubberized plastic.
Buy Apple SE leather case.
#4: Casery Agate Case for iPhone SE 2020
Casery is not as well-known as top case makers out there like Otterbox, Spigen, or SaharaCase, but they do make some exceptionally unique cases. Their agate line, or similar marble line, comprises premium clear cases accented by stunningly rendered rock textures that lend a natural touch to the SE.
Casery claims 360-degree protection from their dual-layer-constructed cases, although we recommend a quality tempered glass screen protector for truly comprehensive protection.
Outfit your phone with 360-protection from TheCasery.com.
#3: Incipio Organicore Case for iPhone SE 2020
This 100% biodegradable option from Incipio is one of the best executions of a "green" case that we've seen (in terms of environmental responsibility, not color, although a "deep pine" variant is offered).
An eco-friendly case doesn't need to look as attractive as Incipio's offering, but the Organicore's understated styling pairs perfectly with the plant-based case's speckled look. Incipio claims drop protection from 6 feet, although those looking for more assured rugged protection may want to look elsewhere.
Buy Incipio now.
#2: Spigen Liquid Air Case for iPhone SE 2020
Spigen is no smaller player in the phone case arena, but their Liquid Air case for the iPhone SE is one of the slimmest and lightest. Sporting a shock-resistant TPU construction and an ultra-cool lattice-like pattern on the back, the matte black Liquid Air case exudes sleek sophistication.
At one of the slimmest (and most affordable) options on our list, the Liquid Air will appeal to those who want the least bulk possible around their phone, but still want to offer some level of protection to the device. We do, however, recommend a touch more protection than the Liquid Air case provides, as it seems Spigen's goal here was slenderness over durability.
Visit Spigen.com to buy the Liquid Air case.
#1: SaharaCase Inspire Protection Kit for iPhone SE 2020
Here it is, folks. The top spot on our list goes to the SaharaCase Inspire Protection Kit. Combining the best protective and stylistic features of the top cases around, the Inspire is truly a Jack (or Jill) of all trades.
Offered in an array of stunning colors, including a cool matte black, bubbly rose gold, and sparkling clear, the Inspire has just enough individualistic style while remaining understated, with the ability to transition from home to the office to a night out with ease.
But the Inspire's benefits don't end with style. The phone repair engineer designers at SaharaCase have packed the Inspite with a battery of protective features, from an anti-slip grip, a raised lip around the screen, air-cushioning ridges on the corners, and a military-grade SGS certification.
The Inspire is wallet-friendly, too, especially when you consider that it comes bundled with a tempered glass screen protector and a comprehensive installation kit.
We hope the Inspire does just that for you and your iPhone SE -- inspires you to adventure ever onward, confident that your phone is your well-protected, ever-ready companion.
Visit SaharaCase.com to view our line of iPhone SE cases, including the Inspire Protection Kit. 
Making the Case For Cases
We hope this list gives you some ideas when you're shopping for the best iPhone SE case for you.
When you're done browsing, head on over to our shop for the Trend, Inspire, or another of our top-of-the-line, ultra-slim Protection Kits for your iPhone SE.
As always, SaharaCase is your headquarters for anything and everything in phone protection signing off.